Welcome to Human Resources. We would like for you to consider joining what is becoming one of the most exciting school districts in the State of Mississippi and in the nation. If you have years of teaching under your belt, we welcome your expertise. If this is your first teaching assignment, we are going to provide you with the support you need for a successful first year.

We are a district that believes in high standards for all children and it is by having outstanding teachers that we graduate students who are prepared to enter and compete in the global workforce.

We are looking for the best and the brightest teachers. We have high standards and expectations and by being accountable we ensure we accomplish what we set out to do. We would like for you to consider joining the Wilkinson County School District. Please download the WCSD job application below, and if you have questions, do not hesitate to call or email Angela Perry at 601-888-6294 or via email at aperry@wilkinson.k12.ms.us.

For an application package, please click the link below or go to the "Forms" section.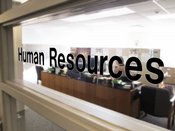 Please click on the WCSD Certified/Non Certified Application link for more information about the job openings for the 2023-2024 School year.