The purpose of the Special Services Department is to support the schools within our district in their efforts to provide effective educational programs to students with disabilities, ages 3-20, who are in need of special education and other services necessary to enable them to benefit from instruction as provided for in the Individuals with Disabilities Education Act and state law.
The vision of Special Services is to provide strong leadership and support which effects improved results for students with disabilities. The department strives to develop a highly qualified and dedicated staff with a strong commitment to excellence through intense professional development and individual accountability.
Intellectually Gifted
The Department of Special Services provides educational opportunities for students with special needs as well as those who qualify for the Gifted and Lifelong Achievers (GALA) Program. GALA is a program for students in grades 2 through 6 who are intellectually gifted; this include those children who are found to have an exceptionally high degree of intelligence as documented through the identification process.
To be eligible, students may be referred by teachers, administrators, guidance counselors, parents, or peers to the Gifted Stakeholders Committee; and they must achieve a score of at least 120 on an IQ test. The Gifted Stakeholders Committee reviews nominations and packets completed by teachers.
The mission of the Wilkinson County School District Gifted and Lifelong Achievers is to develop life-long, self-motivated achievers.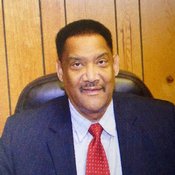 Jason Hamilton
Special Services Director
jhamilton@wilkinson.k12.ms.us
Ms. Lisa Collins
Case Manager
lcollins@wilkinson.k12.ms.us
Sakina Smith
Administrative Assistant
ssmith@wilkinson.k12.ms.us